Angie Dodge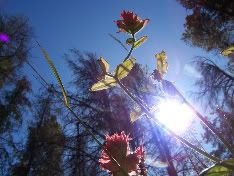 Date of Death:
June 13, 1996
Age When She Died:
18 years old

A bright yellow crocus breaks through the earth in an east-facing garden. Soft green grass appears on a neighbor's lawn. Flocks of geese and ducks fill the sky over the Snake River with their raucous cries.

Every day, another sign of spring brings joy to the people of this Idaho community who experienced a long, cold, winter this year. But since the spring of 1997, Idaho Falls resident Carol Dodge has not greeted spring like most other city residents who start making plans for a fun summer in this beautiful area of America.

Every spring marks another year that the brutal rape and murder of her daughter, Angie Dodge remains unsolved. And while people flock to the greenbelt to walk the trails along the river, Dodge goes there to remember her daughter. A marker is there to honor Angie and remind others that the community has numerous unsolved murders and missing people. Each brings daily heartbreak to the victims' loved ones. Each makes the community feel unsettled and unsafe.

Angie Raye Dodge was a beautiful young woman, with bright blue eyes, blonde hair, and a vibrant personality. She graduated from Idaho Falls High School with the class of 1995. In high school she participated in track, honor society, and the Renaissance Club, an organization honoring academic achievers. Her friends describe her as upbeat, outgoing, likable, and caring.

Her life, so full of promise and potential, was snuffed out by evil when she was raped and murdered in her Idaho Falls apartment on I Street, not far from the greenbelt, early in the morning of June 13, 1996. She was 18 years old.

The one person convicted of the rape and murder is now claiming he was unjustly convicted and is asking for a new trial. Christopher Tapp is serving a life sentence for the crimes, but claims in a civil suit that his attorney did not adequately represent him. Bonneville County Prosecutor Bruce Pickett wants Tapp's case dismissed. .

In a detailed, graphic, videotaped confession in January 1997, Tapp told police investigators he held Angie down while a man named Benjamin Hobbs and a person he knew only as "Mike," raped her. Tapp told detective Jared Fuhriman, now the mayor of Idaho Falls, that Hobbs forced him to stab Angie. He also testified that Hobbs slit the young woman's throat. Angie's neck was nearly severed from her body. DNA evidence has not been linked to Hobbs, so Tapp was the only person charged in the crimes. District Judge Ted Wood sentenced him to 30 years to life in prison. Dodge says Tapp describes the murder and rape in horrific detail, so much so that any claims that he was repeating anything he had heard from another person cannot be true. Dodge says it's agonizing to think that Tapp would ever be set free.